Ad blocker interference detected!
Wikia is a free-to-use site that makes money from advertising. We have a modified experience for viewers using ad blockers

Wikia is not accessible if you've made further modifications. Remove the custom ad blocker rule(s) and the page will load as expected.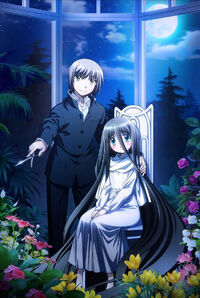 Dansai Bunri no Crime Edge (断裁分離のクライムエッジ),  April 3, 2013. often abbreviated as Dansai Bunri (断裁分離) in Japanese and Crime Edge by some English readers, is a manga series written and illustrated by Tatsuhiko Hikagi (緋鍵 竜彦).
Haimura Kiri (灰村 切) is a seemingly ordinary boy with one slight problem: he is obsessed with cutting other people's hair. One day he meets Mushanokouji Iwai (武者小路 祝), the "Hair Queen" (髪の女王), who cannot cut her hair because of an inherited curse. Kiri finds out that his scissor, "Dansai Bunri no Crime Edge" (The Severing Crime Edge), is the only thing in the world that can cut them. But little did they know that their meeting sparked the start of an old murder game to kill the "Hair Queen", using the cursed killing tools, the "Killing Goods" (殺害遺品). Kiri then does everything to protect Iwai from the Killing Goods Owners.
Let the game begin!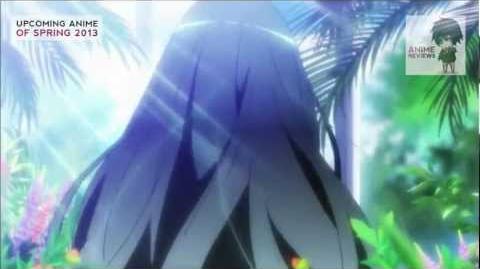 Dansai Bunri no Crime Edge article on the Animanga Hub


Will you be watching Dansai Bunri no Crime Edge?
Loading RSS data...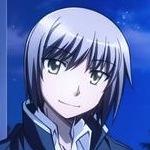 Kiri Haimura is a seemingly ordinary boy with one slight problem: he is obsessed with cutting other people's hair. One day, he ends up meeting a girl named Iwai Mushanokouji, also known as the "Hair Queen." Due to an inherited curse, Kiri's scissors, "Dansai Bunri no Crime Edge," are the only tools that can cut Iwai's long locks! Read more >>